Global Stone Workshop
Since 2010, Creative Sculptors collaborates with Global Stone Workshop, a Swedish-Indian Co. that organizes sculpture workshop in 7 countries.

Together with Global Stone Workshop, Creative Sculptors sets up five stone and bronze workshops yearly since 2010 with a participation of over 200 Artists mostly from Europe.

READ MORE
Make Art in India
To enhance collaboration within the Art of Sculpture between skilled Indian Masters and Talented Artists,.

About the program
Global Stone Workshop® and Creative Sculptors started 2014 the project "Make Art in India" together with Master of Art R. Ravindran, founder of the Navajeevan Metal Sculptors and Master of Art K. Ramesh, founder of the Manasa Wood Creations.The goal is to collaborate with artists from both India and abroad to produce large artworks in Stone, Bronze and Wood with the ambition of bringing together the Artists Creativity with the skill of the Indian Craftsmen.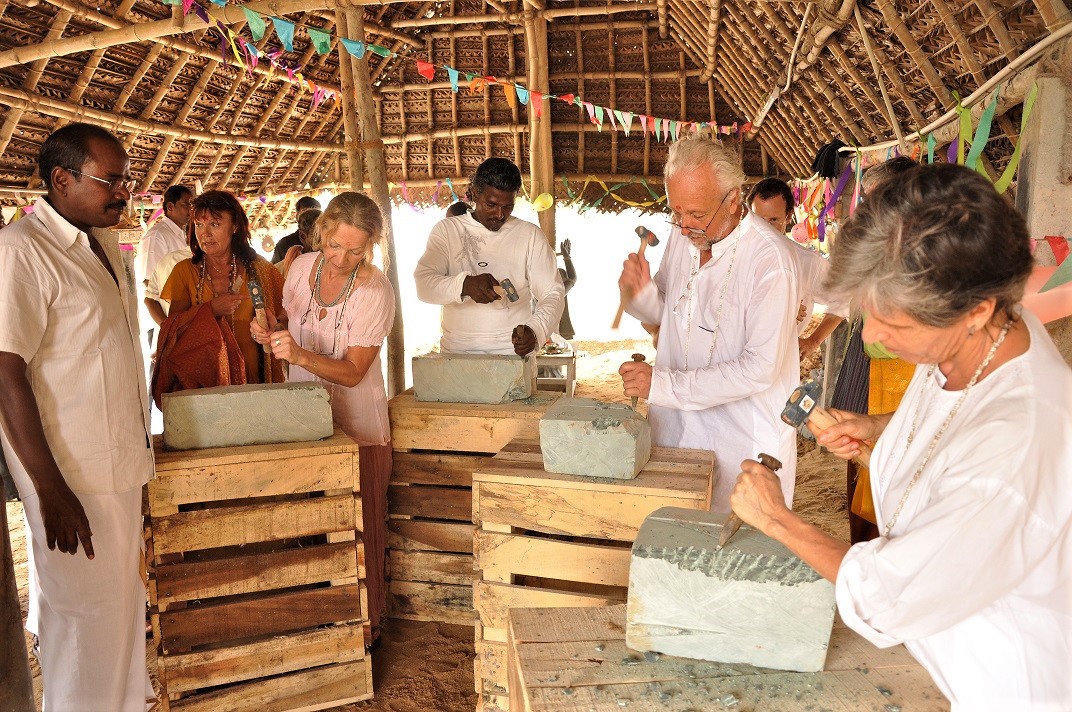 Creative Sculptors has founded "Make Art in India" an Indian registered Co that projects and produce large installations in Stone, Wood and Metal for Architects, Builders and Industries.

Make Art in India also organizes Art Fairs, Art Festivals and major cultural events focused on the Art of Sculpting.

READ MORE